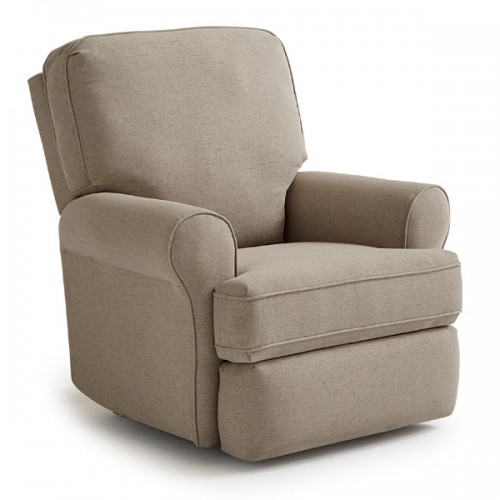 Brand:
Best Home Furnishings
Style extends from the straight lines of the square back to the rounded, extra cushioned arms that are highlighted with contrasting cording. Comfort is not sacrificed by style. With a hidden inside handle, this gem reclines to a full layout position. The semi-attached back is blown with high-loft premium cushioning fibers, while the seat utilizes a high-density foam cushion for maximum resiliency. We'll specially make a sofa or chair in the fabrics you want. This recliner is available as a Wallhugger, Power Wallhugger, Swivel Glider, Rocker Recliner or Power Rocker Recliner.
Dimensions: 36"W x 37"D x 40"H
There are no reviews for this product.