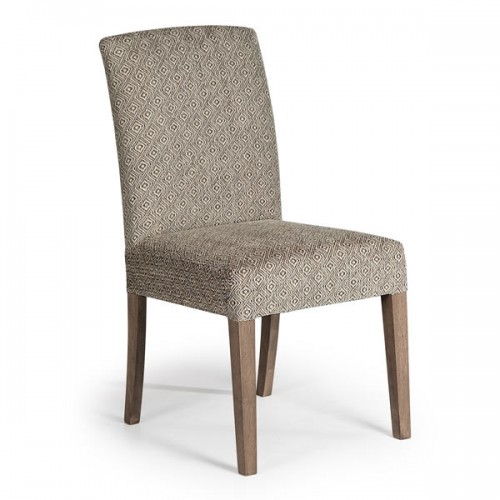 Brand:
Best Home Furnishings
Simplicity never tasted so sweet. The clean lines and sleek tailoring of the Myer dining room chair allows the essence of the quality to really shine through. There are 700 fabric covers just waiting to make your dining room stand out from the crowd. The slim wood legs can be finished in either Riverloom or rich Espresso. Either finish will look fabulous with the cover of your choice.
There are no reviews for this product.